What is a
single stage

seat belt?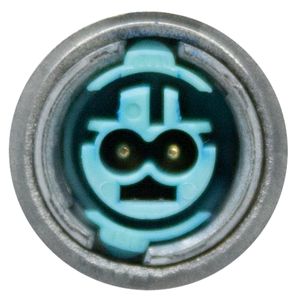 A single stage seat belt is a pyrotechnic safety device that is equipped with
one electrical plug.
These can come in the form of both a seat belt retractor, and a seat belt buckle pretensioner. The best way to determine if you have a single stage seat belt is to remove it from the vehicle and visually inspect it. Look for one electrical plug on the unit.
Note: Most vehicles manufactured from 1996-2010 will come equipped with single-stage devices. Newer vehicles are more likely subject to a dual stage or triple stage device, but can also come equipped with a single stage retractor and/or buckle pretensioner.
Please view our single stage repair service thumbnails up above to see multiple examples of a single stage device from various vehicle makes.
Is your seat locked up or not working properly?

OEM RDC repairs all seat belt types from 1996 and up. Most commonly, we rebuild seat belts after they have been involved in a car accident. After a vehicle has been in a collision, the seat belt retractors and/or buckle pre-tensioners will deploy to protect the passengers inside the vehicle and minimize any injury causing the units to permanently lock up. At this point, the seat belts must be replaced or rebuilt in order to properly function again.
We use OEM grade components to safely repair the mechanism for continuous operation. We repair each seat belt to function like new, both in everyday operation and any potential accident deployment. Everything is tested thoroughly prior to us shipping your unit back to you. With our services, you will save hundreds of dollars on your SRS repairs vs going to the dealer.
What is the difference between a seat belt pretensioner and a seat belt buckle pretensioner ?
A single-stage seat belt pretensioner is the most commonly found seat belt in vehicles on the road today. Introduced into the automotive industry in 1996, this is a seat belt retractor that is equipped with only one electrical plug (pyrotechnic gas charge). Seat belts prior to 1996 do not come equipped with a pyrotechnic gas charge and rather rely on a mechanically locking up the seat belt in the event of an accident.
Some vehicles come equipped with a deployable seat belt buckle pretensioner. This is commonly referred to as the buckle pretensioner latch (the unit with the red clickable button on the seat). Some seat belt buckle latches are equipped with a pre-tensioner. To know if your vehicle comes equipped with one, you can scan for codes, or do a visual examination. An easy way of finding out is by looking at the unit. A buckle pre-tensioner will have a long tube attached at the bottom. It is located between the seat and center console.

Depending on your particular vehicle, the seat belt mechanism may be equipped with a more advanced deployment system:
A dual stage seat belt will have 2 pyrotechnic gas charges (2 plugs) and will require a dual stage repair service .

A triple stage seat belt will have 3 pyrotechnic gas charges (3 plugs) and will require a triple stage seat belt repair service
How do I know which seat belts to send in for repair?
We highly recommend you scanning your vehicle for trouble codes prior to sending in your seat belt(s) for repair. In most cases you will be able to tell if a seat belt is deployed by pulling on the webbing. In some instances, the seat belt will be deployed but the webbing will freely retract when pulled on. This is why it's important to scan the SRS system with an OBD2 scan tool as that will accurately tell you which seat belts are faulty.
My seat belt has not been in an accident but is not working right

Seat belts encounter a lot of wear and tear just from daily driving and sometimes fail without cause as they got older. Here at OEM RDC we're able to restore seat belts that have not been in an accident but failed due to mechanical malfunction. Another very common service we provide is our seat belt webbing replacement . If your dog chewed your seat belt or your seat belt is torn, we're able to color match and re-web your seat belt with new webbing at a fraction of the cost compared to buying a new seat belt.
Seat Belt Diagram
To place a repair order, select the needed service from our online store. Next, select the year, make, and model of your vehicle and add it to the cart. Please note: year, make, and model must be selected individually for each vehicle if your repair order consists of multiple service types or vehicle types. If you require multiple repair orders of the same vehicle type, you can add the appropriate amount in the quantity tab. Once your selection is made, click the add to cart button.
If no other services are needed, click the cart icon and a side menu will pop out giving you the order summery. If everything is satisfactory, click the go to cart button on the bottom of the screen to proceed with checkout. You will need to register or login to your online account to place the order. Upon checkout you will have an option to write any comments pertaining to the repair order. We highly recommend you use this section to mention any specifics pertaining to your repair.
All of our repair orders are fulfilled within 24hrs of us receiving your items as long as nothing is held up outside of our control. If you require and even faster repair, select "SAME DAY REPAIR" and we will complete the repair within 12hrs of us receiving your items. Please note: We must receive your shipment before 12PM EST Monday - Friday.

Once you've prepaid for your repair service, you will receive an email confirmation with your order. Please print out the receipt and include it inside the box with your items. Please note: your repair order may be delayed if no order information is included inside the box.
Carefully pack your items and ship it to our Agawam repair facility located at:
OEM RDC
630 Silver St.
Suite 8a
Agawam, MA 01001

We also offer an alternative way of placing an order online through our "BUY IN 1 CLICK" option. Simply add your name, email, phone number, and a description of the repair services needed and one of our team representatives will reach out to you promptly.
OEM RDC offers unparalleled quality and turn around times on all of our repair/replace services. From post accident SRS repairs to seat belt webbing replacements. All of our services are done in house by qualified professionals and offer a lifetime warranty on repair craftsmanship.
24hrs comes standard with all of our repairs. Opt-in for SAME DAY REPAIR SERVICE and we'll ship your repairs back to you the same day we receive them. *shipments must be received by 12PM EST M-F for same day service.

The process is as follows.

Step 1.) The best and quickest way to place a repair order is through our online store. You can also place an order with our "BUY IN 1 CLICK" option in which a team representative will reach out to you and further facilitate your repair order via phone or email. If you have technical questions or questions regarding placing an order, you're more than welcome to call in and a team representative will be happy to assist you.

Step 2.) After your order is placed, print out the order confirmation sheet and include it inside the box with your items. Make sure that all of the contents inside the box are securely packaged for safe transportation. Next, ship it over to our Agawam repair facility. Please make sure that all of the parts to your repair are included inside the box. We will not be responsible for delays in repair if we encounter missing parts/items.

Step 3.) Once your shipment arrives at our facility, it is carefully unboxed under a camera and logged into our system. You will receive an update via email and SMS regarding shipment arrival. We are not responsible for damaged goods during transportation to our facility. If we suspect something missing or damaged we will notify you immediately and send video proof upon request.
Step 4.) If there are no hiccups along the way, you will be notified upon completion of your repair/replacement order via SMS and email. If something does come up along the way, we will call or email you with further information. We use all of the major shipping carrier to ship back your items. Delivery times vary from 1-5 business days - based on distance to destination. If you prefer to use a specific shipping carrier please include that information in the order comments during checkout.

Once your receive your order back from us, we include a detailed instruction guide on how to properly reinstall your components back into your car. If something doesn't go right, or you have further questions, our support team will be happy to assist you.

All of our work is performed by qualified personnel who undergo a rigorous training program to ensure that repairs are completed with the highest standards. This is one of the reasons why we offer a LIFETIME warranty on all of our repair services. If you're not 100% satisfied with your repair/replacement, please reach out to our support team and we'll be happy to assist you.